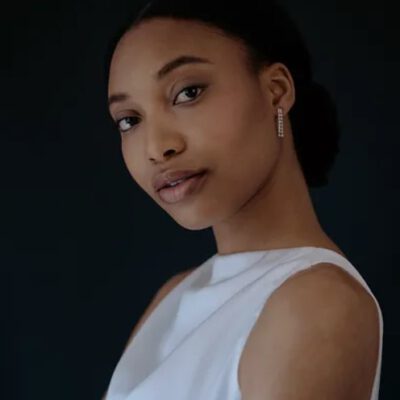 Cyndi Hounouvi
Artist . Poet . Storyteller | Author of the poetry collection "17"
Biography
Cyndi Hounouvi is a storyteller of Beninese/Togolese decent, born and raised in Germany.
Always having had a passion for self-expression, she does so as a writer, a musical artist and as a model.
With the singles "Bleu Fonce" and "Forget Me" she made her first appearance as a singing songwriter.
Hounouvi is deeply driven to telling stories that help people see themselves, encourage them to dream a little more and start conversation.
Apart from the pen, she aims to realise this as the co-founder, ceo and presenter of the non-profit community project sistatalk.hh, a project uplifting the self-expression of Black women.
Her written work has been mentioned and featured on various (Poetry) Sites, including Hestah Magazine, SHEER Worldwide and Magazin of Color.
In 2021, she became a BA graduate in political science and decided to publish a poetry book.
The poetry book "17", written in her teens, is her first and as she refers to her "freshman" poetry collection.
Eversince Hounouvi has been hosting events, performing her poetry as well as her songs and formulating her experiences as a keynote speaker.
All sessions
Poetry Act mit Cyndi Hounouvi
14 Juli, 2023
18:00 - 18:30
Kunsthafen im Rhenania | EG, Haupthalle